Insights
Software and Android/ios App Development
Building The Product
Our team of highly qualified Project Managers, Business Analysts and Developers are here to work with you in shaping your idea into a well-defined and intuitive working product.
We do this by bridging the gap between technology and your business goals using advanced analytical skills, market study, and their experiences to ensure we deliver a product which is beyond your imagination.
Book your Free Consultation with our Experts
Technical Expertise
Product Foundation
OUR DEVELOPERS & SECURITY ANALYSTS ARE GEARED UP WITH THEIR SKILLS & THE TOOL BOX.

ASP.NET & C#

HTML

CSS

JavaScript - JSON

AJAX

JQuery

MVC Architecture

Angular JS

Android

MySQL

Burp Suite

Checkmarx

Nessus

Azzure

AWS

MongoDBv
Our Advantages
Why Us?
Simplicity
Simple & Easy to use solutions is our key to product attractiveness, success, and speedy growth.
Our ultimate goal is
"Customer Satisfaction"
Transparency and Innovation is the key to meet our utmost goal.
Our team believes in "Spending ample time in the beginning than spending a lot of time re-working after the product Launch and maintaining adequate transparency throughout the development process".
Book your Free Consultation with our Experts
AGILE SOFTWARE LIFECYCLE (ASDLC)
Our Methodology
At Jsimple, we ensure our process is simple and always in sync with the client's requirements. Hence, we follow Agile Software Lifecycle (ASDLC) methodology to maintain transparency at every stage between the client, developers, business analysts and project managers.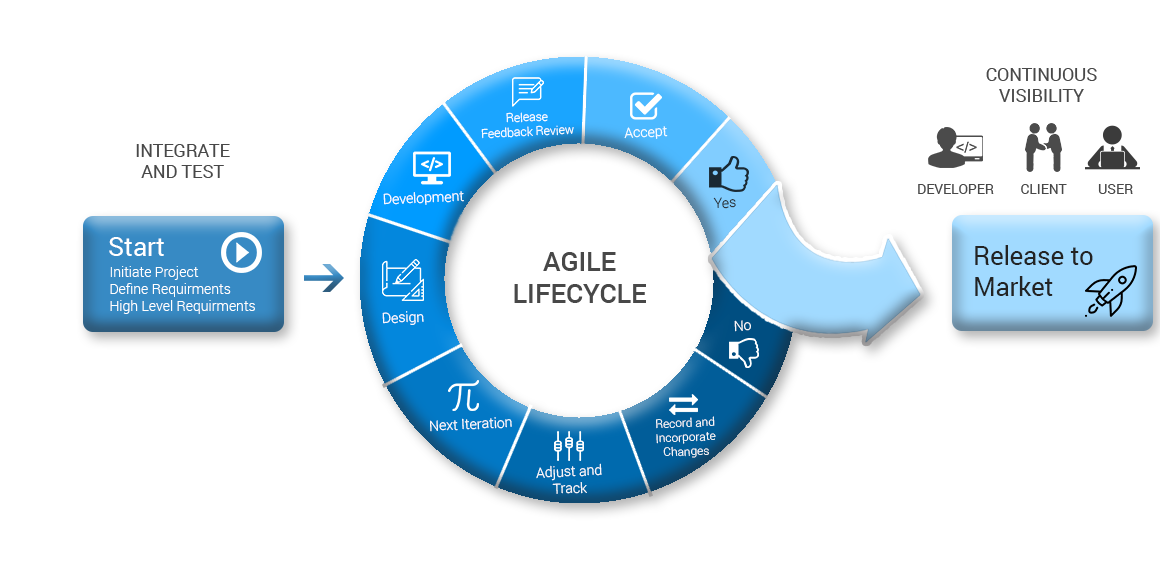 Our Experience
HRMS &
CSD

Solutions
Client
Testimonials
Garrity Asphalt Reclaiming has been using JSimple's software application for handling and managing all the manpower activity and for maintaining reports online, thus streamlining our construction process. This application will help provide a central platform allowing a company to handle activities, including but not limited to, creating jobs with schedule or proposal, approval of jobs, creating crew in startup for a job and time card and daily ticket with all working and equipment details. After a comprehensive evaluation process and after using the product for over 4 years 6months, Garrity concluded that there is a synergy between the two brands that has resulted in a profitable relationship for both. Steven Garrity, the Vice President said that "JSimple's single, unified system met all their business requirements and their dedicated team made sure that the software was integrated into their business process without providing any disruption thus amplifying their unique operational efficiencies. He also added, having all of our operational documents electronic and remotely accessible has been a huge benefit to increasing efficiencies and communication.
Steven Garrity
Vice President
Corporate Image Dining Services, specializes in on-site corporate dining facility management and catering services. We have been using the e-order management web-application for about three years now as part of our initiative to upgrade client sales documentation and reporting. Our partnership with Jsimple, has helped us with the end-to-end process of order management- starting from order placement through the invoicing process and report generation. Jsimple designed a product that has helped us improve our efficiency and enhance our customer handling process across all our locations by providing with us a seamless process. We are now better organized and significantly more prompt in our client invoicing process.
Ernst Buggisch
President, CI Dining Services
---
---
---